Let's take the first step together and help you win your case.
We are here every step of the way. Consult Our Best Legal Service Experienced Advocates In Hyderabad to Handle your Legal Burdens.
VSK & CO is a legal consulting firm established in 2009 and located in Bangalore and Hyderabad, India. We are a team of loyal, hardworking, focused and collegial lawyers dedicated to giving our clients fulfillment at its maximum. You can find best service with our property lawyers, divorce lawyers, corporate lawyers, civil lawyers and criminal lawyers for all your legal needs.
Explore What We Are Doing Better
At VSK & Co, Lawyers are well practice and expertise in their specific area of practices, they also hold 14+ years of professional experience in filing, handling, processing and winning the cases.
We Will Help You Every Step Of The Way
Knowing About All Your Legal Issues
Discussion of your case and Understanding the depth of your case.
Assign You Up With The Perfect Lawyer
You will be assigned to the right lawyer as per your case and it's depth.
Stand With You Till Case Completion
Keep updating and preparing you for every aspect of the case till you get the completion stage.
Consulting A Right Advocate At Right Time Is Making Your Future Perfect
Consult Advocates In Hyderabad
Providing Best Property Advocate Consultation To Clients In Buying & Selling In Any Kind Of Property And Guide You With Legal Advice, Property Documents Verification Even We Draft Legal Documents Like Sale Deed, Property Registration, Deed Of Will Etc., RERA Matters and Online Property Verification In All Types Of Commercial Properties.
Advocate For Divorce / Family
A Divorce Advocate protects the rights of the client, also taking care the related child custody and financial aspects of the divorce. We offer the best legal support related to Mutual Divorce, Contested Divorce and NRI Divorce for your divorce matters.
Advocate For Civil Matters
A Civil Advocate, generally known as a litigator, has a crucial role in handling civil suits without a criminal angle. A Civil Advocate generally handles legal disputes concerning personal injury, family relationships, employment and real estate. Civil Advocates mainly deal with 1) contracts, 2) property, 3) family relations, and 4) civil wrongs causing physical injury or injury to property (tort).
Advocate For Criminal Matters
Advocate For Corporate Matters
Corporate Advocates are experts in Company law affairs to ensure a company's transactions comply with corporate laws and regulations. Corporate legal consultant's tasks involve freom Company Registration to preparing documents, assessing partnerships, due diligence and negotiating deals, Corporate Agreements, Corporate Contracts, Corporate Alliances and Merges and other Corporate Matters.
A Cyber Advocate deals legal issues related to use of technology, especially "cyberspace", i.e. the Internet. Cyber Law Consultant will prepare, examine and advocate cases related to cyber-crimes against persons, property and government. We, VSK & Co Advocates and Legal Consultants have highly qualified cyber crime advocates to help you out in Cyber security issues.
Advocate For Trademark Matters
Advocate For Copyright Matters
Copyright Advocate protects your unique ideas and material from being used or profited by other people. If you want to take ownership of your ideas, a copyright advocate might be the best approach and a Copyright Advocate will guide you through the process.
Advocate For Dispute Resolution
Advocate For Legal Metrology Certificate
Advocate For Sexual Harassment
Consult for Prevention of Sexual Harassment (PoSH) to empower safe and gender-neutral environment in our society. Our law firm, VSK & Co Advocates and Legal Consultants offers legal services as an Advocate in private legal practice and PoSH implementation consultant. 
Advocate For Legal Metrology Certificate
Change of name is one of the easiest procedures at our law firm; given you know the right place to go and the right legal consultants to approach. If you too want to change your name without any inconvenience, contact, VSK & Co Advocates and Legal Consultants for Name Change OR Correction purpose.
Advocate For Marriage Certificate
Consult Advocates In Hyderabad For Your Legal Services, Get rid out from Legal Burdens.
We Will Assist And Help You To Come Out From Legal Issues And Conflicts.
Our Lawyers are well versed in deep studying case, finding out the root cause and preparing the proceedings for further stages, you will be informed in every stage of case process. That is the reason we have best success rate.
You Deserve One Of Our Best Advocates
With 14+ Years Of Law Experienced Advocates In Hyderabad
Contact Best Advocates in Hyderabad
Hyderabad
Ground floor, H.No.2-56/9/D/1
Chanda Nayak Nagar Thanda,
Beside Government School,
Madhapur, Hyderabad.
Telangana 500081.
Mail: contactus@vskandco.com
Mob: +91 7331144558
Land Line: 040 42208135
Sunday 2:00 PM – 5:00 PM
Monday 9:30 AM – 8:00 PM
Tuesday 9:30 AM – 8:00 PM
Wednesday 9:30 AM – 8:00 PM
Thursday 9:30 AM – 8:00 PM
Friday 9:30 AM – 8:00 PM
Saturday 9:30 AM – 5:00 PM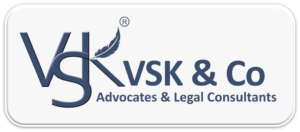 VSK & Co has been providing legal services since 2009. We are here with the aim to exceed our clients' expectation in everything we serve.
Copyright Ⓒ 2022 - All Rights Are Reserved By VSK & Co ADVOCATES & LEGAL CONSULTANTS