Best Divorce Lawyers Bangalore
Get Best Family Lawyers
And
Divorce Lawyers
Consult Family Law Experts for all Family and Divorce Matters 
Divorce Lawyers Bangalore / Family Law Lawyers
Divorce Lawyers, VSK & Co is a Full-service law firm in the divorce matters and well versed with Divorce Lawyers and Family law lawyers, offering consultation and legal assistance in Divorce Cases (Mutual Divorce, Contested Divorce). We value the trust and beliefs vested in us by our Clients and provided a dedicated legal service. Our Firm also caters with NRI Divorce Advocates in both cities Bangalore and Hyderabad, you can find and consult for NRI Divorce Lawyers near me, and you can choose us without any further thinking. You can also contact us for Online consultation for Mutual Divorce in Bangalore & Hyderabad. Our Experienced Divorce Lawyers will clear all your legal burdens. And charges for Divorce Lawyers in Bangalore fees is according to the case and our services.
As stated, above divorce among Hindus, Buddhists, Sikhs and Jains by the Hindu Marriage Act, 1955, Muslims by the Dissolution of Muslim Marriages Act, 1939, Christians is governed by the Indian Divorce Act, 1869, Parsis by the Parsi Marriage and Divorce Act, 1936 and the civil and inter-community marriages by the Special Marriage Act, 1956.
Our wide range of services in Family Law and Divorce matters covers both Filing and Processed by Family Law Matter Experts
Legal Advice On Divorce Filing
Filing Divorce
Mutual Divorce
Contested Divorce
Child Custody
Divorce Settlement
NRI Divorce
Mediation For Divorce
Legal Advice On Divorce Filing
If you decide to file a divorce on your spouse it's best to take legal advice by consulting a divorce lawyer. The divorce lawyer will guide you according to your problem, also gives you the best suggestions and will assist you in what are the things will carry throughout the process to get justice for what you deserve.
Filing for divorce is a complicated process that can be overwhelming for anyone who is not familiar with the law. There are several steps you need to take before you can file for divorce, and even more steps once you have filed. If you need help understanding the process or filing your own divorce, consult divorce lawyers. When it comes to Divorce Lawyers In Bangalore Fees, we will charge according to the case depth and it will be reasonable 
Mutual Divorce is when both parties agree to end their marriage for whatever reason and sign a mutual consent divorce petition. It does not require any high degree of reconciliation, but it can be done only with mutual consent from both parties.
A contested divorce is a divorce in which the parties are unable to agree on all issues. Some of these issues may be resolved by agreement, while others may be decided by the court.
Child Custody (THE HINDU MINORITY AND GUARDIANSHIP ACT, 1956) is a legal process of taking care of children after their parents separation or divorce. After the divorce, the child's custody is decided by the court on the basis of various factors and situations like the mental health status of both parents, financial condition, and psychological stability etc. In India, Child Custody is granted only to one parent and not both.
Divorce settlement in India can be done through mutual understanding or through the court order. The decision of both parties will be taken into consideration while dividing assets and liabilities between them. The decision made by both parties will be final and binding on both the parties.
NRI Divorce is a process to dissolve the marriage between an Indian citizen and a Non-Resident Indian (NRI) who is living abroad. It is the official dissolution of marriage between two parties, which are going through a legal process. NRI Divorce is also known as Foreign Divorce or Interstate Divorce.
Mediation for divorce is a have to process and desires to be accomplished earlier than going to the courtroom. Through mediation, the weight of the courtroom will become much less and the events can hopefully make their point clean to every other. Mediation is a non-judicial and casual procedure that desires to be accomplished through the divorcing couples.
Documents Required For Divorce Filing
The Required documents for Filing a divorce petition, Divorce lawyers will help you prepare the documents if anything is missing:
Marriage Certificate
Address Proof – Husband and Wife
Four Photographs of Marriage
Details of profession and Income (Salary slips, appointment letter)
Details of Property and Asset owned
Income tax Statement of last 3 years
Information about family (husband and wife)
Evidence of Staying separately for an year
Evidence relating to the failed attempts of reconciliation
We are one of the most trusted legal firm when it comes to providing the right expertise in Family Law and Divorce Matters in Bangalore and Hyderabad. Consult and feel like Divorce Lawyers Near Me for Mutual Divorce OR Contested Divorce and other divorce matters.
Can't find what you're looking for?
Do Submit Your Details and We Shall Get Back To You
What Is The Minimum Time To File Divorce After Marriage?
A petition for divorce can be filed by either husband or wife as per provisions of the Act following after one year of from the date of marriage. No divorce petition can be filed within one year of marriage as per Section 14 of the Hindu Marriage Act 1955.
What Are The Grounds For Divorce Under Hindu Marriage Act?
Grounds for Divorce as per Hindu Marriage Act. 1. Adultery 2. Cruelty 3. Desertion 4. Conversion 5. Insanity 6. Leprosy 7. Venereal Disease 8. Renunciation.
What Are The Child Visitation Rights For Fathers In India?
A child has a right to the affection of both his parents and the family court shall ensure that visitation rights are granted in such a manner," Wrote By- Justice Gupta.
Rights Of A Woman In Divorce In India?
It is very vital for a hitched lady to know about her lawful privileges. Rights Of A Woman In Divorce In India: Right To Divorce, The Right To Stree Dhan, Right To Claim The Child's Custody, The Right To Abortion, The Right To Property, Right To Report Domestic Violence, Right To Report Dowry And Harassment.
What is The Process Of Divorce Settlement In India?
Whenever the couples agree to a divorce, the courts will consider a divorce with mutual consent as per Section 10A of Indian Divorce Act, 1869, which requires the couple to be separated for at least two years, the couple must provide that they have not been living as husband and wife during this period.
How The NRI Divorce Procedure Happens In India?
If an NRI married an Indian resident and the marriage was solemnized in India, and the couple wishes to end their lawful wedding by a divorce by mutual consent, a petition for a mutual consent divorce can be filed either in India or in the country where both of them are residing at the time of divorce.
You Can Get Services From Our Lawyer For Divorce Matters, Consult the Best Lawyers For Divorce In Bangalore To File Divorce With Affordable Divorce Lawyer Fees In Bangalore, and You Can Easily Reach Through Ring Road Or Other Transportation Facility If You Are Looking for Divorce Lawyers In Bangalore Marathahalli Or Divorce Lawyers In Bangalore Whitefield. We Are Not Saying We Are the Top Divorce Lawyers In Bangalore, But We Have Our Strong Record Of Divorce Case Success rates. Consulting Our Family Lawyer For Divorce OR Mutual Divorce Lawyer Is More Closable To Won The Divorce Case, You Can Also Consult Our Divorce Lawyers In Hyderabad If You Are Looking Divorce Lawyers In Hyderabad Kukatpally Then Our Office Is Near By Only, Our Divorce Lawyers Are In Madhapur So You Can Easily Reach Divorce Lawyer For Legal Advice On Divorce Or To File Mutual Divorce or Contested Divorce or Child Custody and other Family Matters / Divorce Matters.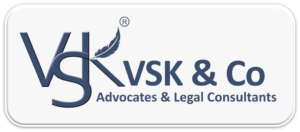 VSK & Co has been providing legal services since 2009. We are here with the aim to exceed our clients' expectation in everything we serve.
Copyright Ⓒ 2022 - All Rights Are Reserved By VSK & Co ADVOCATES & LEGAL CONSULTANTS