Lawyer For Name Change, Birth Certificate, Death Certificate and Affidavit
Get Birth Certificate, Name Change, Death Certificate and Affidavit
Consult Lawyer for Birth Certificate, Name Change, Affidavit and Death Certificate
Birth Certificate is very important document in all of our life, whether you join in a school, to make Aadhar Card, PAN Card you need this Birth Certificate Document. Birth Certificate is electronically registered all over the Karnataka. As per the Govt Rule, it's mandatory to obtain the Birth Certificate which will be useful in future of an individual.
Even though there are various reasons to change your name, the procedure to change your name in generally includes the following 3 steps.
1. Create an affidavit for change of name
2. Publish about your name change in Newspaper
3. Notify it in State Gazette
Death occurred at hospital or house has to be registered before 21 days at the nearest Medical Health Offices of BBMP and Certificate can be obtained. In general, the hospital will provide Cause of Death Certificate free-of-cost as soon as the death occurs. A death certificate provides concrete proof of death of a person along with the place and date of death.
Birth Certificate
Name Change
Death Certificate
Affidavit for Proof
Can't find what you're looking for?
Do Submit Your Details and We Shall Get Back To You
How To Obtain A Copy Of A Birth Certificate?
The Government of India has made mandatory to register the birth of a child within 21 days of the birth. Visit Municipal Corporation/Gram Panchayat. In case of unregistered, your birth registration requires a legal procedure to be carried out by a lawyer's advice. Hospital records with the name of parents and the child, attested by the doctor. Documents Required - School Leaving Certificate, Mark Sheet, Matriculation Certificate, Degree Certificate or 10th/12th Class Certificate, Voter ID Card, PAN Card, Passport, Aadhaar Card, Driving Licence.
What Is The Procedure To Change The Name?
The process of name change includes the filing of an affidavit for changing the name through consulting a lawyer, an advertisement or notification in the newspaper, and a publication in the State and National Gazette.
How To Get A Death Certificate Copy?
To apply for a Death Certificate, you must first register the death. A Death Certificate is a document issued by the Government to the nearest relatives of the deceased, by mentioning the date, fact and cause of death. It is mandatory under the law to register every death with the concerned State Government within 21 days of its occurrence. You need to consult an expert documentation lawyer for death certificate.
Why Do You Need An Affidavit? Affidavit For Proof?
Affidavits are used whenever there is a reason to swear an oath of any nature, for instance- in passport requirements, divorce proceedings, property disputes, debt cases among others.
What Are Affidavits For Proof Of Income?
Many several occasions arise in our day to day life where families or individuals have to declare their annual income to various authorities.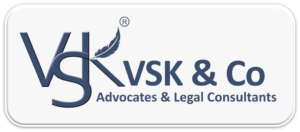 VSK & Co has been providing legal services since 2009. We are here with the aim to exceed our clients' expectation in everything we serve.
Copyright Ⓒ 2022 - All Rights Are Reserved By VSK & Co ADVOCATES & LEGAL CONSULTANTS