Register your Trademark with best IPR Consultants / Trademark Lawyers
Consult Our IPR Consultants to Register Trademark & Copyrights in hassle-free way
Trademark Registration & IPR
Trademark Registration is a compulsory task when you are planning a company or a business. VSK & Co is a Full-service law firm in the Trademark Registration and well versed with IPR Consultation, offering consultation and legal assistance. A Trademark is a distinctive sign that identifies certain goods or services as those produced or provided by a specific person or enterprise. Trademarks may be one or a combination of words, letters and numerals. They may also consist of drawings, symbols, three-dimensional signs such as shape and packaging of goods, or colors used as a distinguishing feature.
Our wide range of services in Trademark Registration in Bangalore And Trademark Registration in Hyderabad from Searching to Registration by IPR / Trademark Consultants.
Trademark Search
Trademark Filing
Trademark Registration
Trademark Registration Online
Trademark Objection
Reply For Trademark Objection
Trademark Rectification
Trademark Opposition
Trademark Renewal
Trademark Withdrawal
Prosecution Opposition Proceedings
Trademark Licensing and Franchising
Trademark Audit And Portfolio Management
Domain Name Advice And Registration
Domain Name Disputes Protection And Enforcement (Litigation)
Anti-Counterfeiting Measures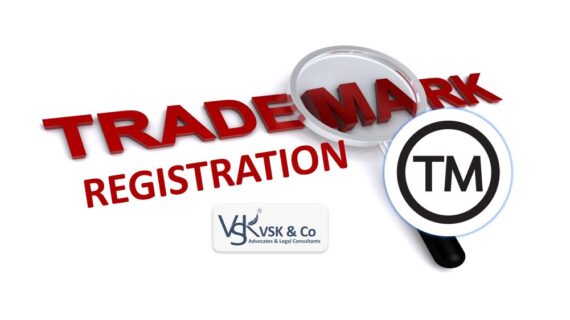 Trademark searches refer to any action taken for the purpose of determining whether and/or a trademark is used in commerce. Trademark searches will be narrow in scope or will include results from each avenue for trademark protection for each mark is remotely almost like the mark that's the subject of the search.
After you're sure that your chosen brand name or logo isn't listed within the Trademark registry India, you can choose registering the same. the primary step is to file a trademark application at the Trademark registry India. Nowadays, filing is usually done online. Once the application is filed, an official receipt is instantly issued for future reference.
Trademark registration provides possession of intellectual property, rights to exclusive use of the registered trademark and legal protection just in case of trademark infringement. The trademark registration method usually takes more than twelve months. And Trademark Registration fees will be affordable, We charge reasonable according to the service we provide.
Trademark Registration Online
Building a product takes a lot of time, effort and money. As a result, it's required to make sure that you have the rights to use your brand's logo, tagline, product shape and wrapping, sound, scent, color combinations, and whatever else that gives it a different identity. Trademark is a type of intellectual property which distinguishes your product or services from other competitors in the market. We at VSK And Co Advocates And Legal Consultants provide Trademark Registration online service. So, you can avoid legal issues which may arise in future. Trademark Registration fees for online will be slight different because it is an online service and we will be assisting you till the process ends.
Trademark objection is one of the initial stages in the trademark registration process where the trademark examiner objects to your application due to certain reasons. It is not a straight forward denial to your claim, but the registrar seeks valid reasons or explanations about the mark and its registrability. He gives the applicant an opportunity to explain how the said trademark fits the criteria to avail valid registration.
Trademark Objection Reply
Trademark Objection Reply, Assess the explanation for objection – one of the foremost common reasons for the refusal of a trademark grant is its similarity with another mark. This resemblance can be graphic or phonetic (verbal similarity). In such a case, you may have clearly to demonstrate the subsequent –That the marks are different in reference to the character of goods.
Trademark Rectification is the legitimate technique to deal with or correct a mistake or an omission that has been created once the Trademark Registration is completed and has been recorded in the trademark register. It is possible that the trademark has been registered in a wrong manner or it may remain available on the register even after expiry. The Indian Trademark Act provides us with the solution to file for rectification in such cases.
Trademark Opposition in India comes at a stage once the registrar has approved the trademark application on the distinctiveness issue and publishes the trademark within the journal for the third-party opposition. If the mark is opposed, an opposition continuing is initiated. after that, both the parties concerned need to come to a conclusion and also the decision is taken. the decision whether the mark is registered or abandoned would be made.
Prosecution Opposition Proceedings
An opposition proceeding is initiated by the filing of a notice of opposition on a prescribed type TM-5 within the stipulated period. The notice should start out the grounds on that the opponent bases his opposition. the rules stipulate that a notice of opposition contains details of the trademark being opposed, the sooner trademark or right that the opposition relies, details of the opponent and therefore the grounds on that the opposition is based.
A registered trademark in India expires once ten years.  But, it can be kept permanent by filing a trademark renewal application online or offline by paying necessary renewal fees every 10 years. This application should be filed on or before six months from the date of expiration of the registration.
A trademark licensing is an agreement between a brand owner and another party, wherever the brand owner permits the other party to use the brand owner's, brand. The agreement is named trademark license.
Trademark Franchising is often a special sort of agreement where the Franchisor, or brand owner, authorizes use of a brand. In several cases, it's more than just the use of a brand and includes a selected business model, various kinds of marketing or advertising materials and offers training, technical support and consulting.
We are one of the most trusted legal firm when it comes to providing the right expertise in Trademark Registration in Bangalore And Trademark Registration in Hyderabad  and IPR Matters in Bangalore and Hyderabad.
Can't find what you're looking for?
Do Submit Your Details and We Shall Get Back To You
How Do I Register A Trademark?
For Trademark Registration include many activities like searching, Filing and submitting the documents in IPR RECORDATION PORTAL, once they examine the application you will receive the Trademark Certificate. It is better to consult a Trademark Consultant for proper filing and to get quick approval.
What Are Trademark Objections?
A trademark objection occurs when a trademark examiner, public or a third party objects to the registration of a particular trademark for any business concern.
How To Give Trademark Objection Reply?
The first thing one must do is to file a counter statement for the Trademark objection. This should be done within 2 months from the date of receipt of the notice of objection. In case of failing to file an objection within 2 months will change the status of the application to Abandoned.
What Is Trademark Opposition Process?
Any person can file a petition for trademark opposition to the Registrar within four months of time from the date of advertisement of the registration application in the trademark journal through a notice in Form TM-O and payment of fees.
What Is The Trademark Renewal Period?
A trademark registration is only valid for ten years, after which it must be renewed. 6 months before the trademark expires, the registrar of trademarks will send you a letter reminding you of its expiration.
What Is Trademark Licensing And Franchising?
Franchises and licenses are both business agreements in which certain brand aspects are shared in exchange for a fee license to use the brand name to others for selling products using the popular trademark.
In The Current Business Competition World, Intellectual Property Rights Makes Products Or Services As Separate Identity For A Business, Having Trademark Registration To A Business Or Product Showcases You From Common Identity. Trademark Process Goes Like Trademark Search – Filing Documents – Verification – Approval Of Trademark. Duplication OR Imitation Of Your Product Can Be Avoided By Filing Trademark Objection, But All These Can Be Filtered During Trademark Search In Process Of Trademark Registration. Trademark Renewal Time Is 10 Years After That You Can Apply For Renewal Of Trademark. Trademark Licensing And Franchising Is A Method Like Mc Donald, Domino's, Café Coffey Day And Other Chain Link Businesses. Consult IP Consultants Or Trademark Lawyers To Assist You For The Business You Have Or Your Existed Business And Get Access Into The Global Market Instead Of Surviving In Local Market.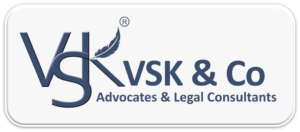 VSK & Co has been providing legal services since 2009. We are here with the aim to exceed our clients' expectation in everything we serve.
Copyright Ⓒ 2022 - All Rights Are Reserved By VSK & Co ADVOCATES & LEGAL CONSULTANTS