Arbitration Lawyers / Dispute Resolution
Alternative Dispute Resolution - ADR
Consult with Best Arbitration Lawyers for Arbitration Conciliation And Mediation
Arbitration Lawyers - Dispute Resolution
Arbitration Lawyers, Dispute resolution is the process of arriving at a solution to a predicament by way of consensus and understanding. Not all disputes have to end up in a court of law. Dispute resolution can be arrived at through mediation, conciliation or negotiation. As experts of the law, lawyers are the best pleasant institution of humans to show and turn into case of a Dispute settlement or legal predicament. With expert, eminent lawyers by your side, your case might just need professional intervention by them to pave way for an out-of-the-court settlement. This, in fact, can happen even if the case has reached the court. This method saves time, effort and money. Many cases, settled out of the court, are effective examples of matters settled amicably by eminent lawyers.
The arbitration lawyer's role in arbitration is to represent their client's position in the arbitration proceeding with competence and fairness. They must also be able to offer persuasive arguments that are relevant to the specific case at hand. 
Arbitration is a form of alternative dispute resolution that is used to resolve disputes out of the court proceedings. It is an informal process where a neutral third party hears the evidence and arguments from both sides, then makes a decision which is binding. Arbitration can be used in many different circumstances, such as employment, consumer and commercial disputes.
As expert negotiators and mediators, VSK & Co assures you that we will find a remedy for your predicament very much under the wide gamut of law in case you choose the path of mediation, conciliation or negotiation.
Multi-Party Discussions At One Place
Favorable Solutions Under The Law
Arbitration is a method in which two parties in a dispute use an independent, impartial third party to settle the dispute, usually by making a decision that they both comply with. For a process to be thought of arbitration, it should involve an impartial third party, which might be one person or a team of people. This person or team is termed an arbitrator. Consult and feel like Arbitration Lawyers near me for helping you in the dispute areas.
Conciliation is a choice out-of-court dispute resolution instrument. Like mediation, conciliation is a deliberate, adaptable, confidential, and intrigue primarily based procedure. The parties obtain to arrive at a peaceful dispute settlement with the assistance of the conciliator, who acts as an unbiased third party.
Mediation is another method of resolving disputes without resorting to the courts. it's a structured, voluntary and interactive negotiation process where a neutral third-party uses specialized communication and negotiation techniques to assist the parties in fulfilling their declared objectives. As a party-centered method, it focuses on the interests, needs and rights of the parties.
We are one of the most trusted legal firm in providing the right expertise in Dispute Resolution Services, Arbitration Conciliation And Mediation in Bangalore and Hyderabad.
Can't find what you're looking for?
Do Submit Your Details and We Shall Get Back To You
Is Arbitrator A Lawyer?
Arbitration Lawyers in Bangalore and Arbitration Lawyers in Hyderabad assess jurisdictional issues and enforcement issues that may arise for any large enterprise a private, quick way to settle contractual disputes, so that business can carry on as usual and all parties can get a fair outcome. A lawyer, who has worked experience in litigation, on civil, commercial and contractual matters and representing parties in arbitrations, is ideally suited to be appointed as an arbitrator.
What Are The Methods Include The Dispute Resolution In Indian Jurisdiction?
Modes of Alternate Dispute Resolution contains minimal Court intervention, recognized by law, includes Arbitration, Mediation, Conciliation and Judicial Settlement by LokAdalats. The recognition of ADR as the possible method for dispute resolution between parties and all other concerned parties are working towards creating an amiable and conducive environment.
What Is The Process Of Conciliation?
Conciliation process is an alternative dispute resolution (ADR) method with the aim of achieving a settlement or resolution. Conciliation can be used in various situations but is widely used in employment law disputes.
What Is The Negotiation Process In Law?
The process of parties dealing to attempt in reaching an agreement. Most often the Parties negotiate the terms of a contract prior to entering into the contract.
What Areas Are Dealt By The Arbitration Lawyers?
ADR processes binding/enforceable by drawing up agreements or seeking consent orders; Employment related disputes, Dispute between or involving small and large business, Family Law specifically the Co-ordinate Family Dispute Resolution and dispute about children and property.
Dispute Resolution Is Comes Under Part Of Alternative Dispute Resolution ("ADR") Method, Refers To Means Of Settling Disputes Outside Of The Courtroom, Dispute Resolution Is One Of The Best Option To Solve Legal Issues In Form Of Conciliation, Arbitration And Mediation. Dispute Resolution Lawyer Will Help Parties To Comprise With Balanced Solution To Avoid Loss Both Sides. Mediation Also One Of The Best Method Now A Days Chooses By The Parties To Avoid Time Consumption For Solution Through Mediation Techniques, Mediation In Adr Helps To Solve The Issue In Short Time Period, Mediation Law And Mediation In India Will Helps Mediator To Find Best Solution. There Are Types Of Mediation Techniques Used For Types Of Issues Like Property, Family, Company Or Corporate And Other Civil Matters. If You Are Searching Arbitration Lawyers Near Me, Then, You Can Find Arbitration Lawyers In Bangalore Or Arbitration Lawyers In Hyderabad, Consult Mediatior, Arbitrator And Get Fast Solution.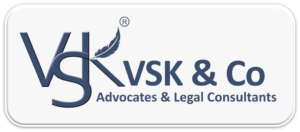 VSK & Co has been providing legal services since 2009. We are here with the aim to exceed our clients' expectation in everything we serve.
Copyright Ⓒ 2022 - All Rights Are Reserved By VSK & Co ADVOCATES & LEGAL CONSULTANTS