Register your Copyright with best IPR Consultants / Copyright Lawyers
Consult Our IPR Consultants to Register Copyrights & Trademark in hassle-free way.
Copyright Registration is a compulsory task when you are planning a company or a business. VSK & Co is a Full-service law firm in the Copyright Registration and well versed with IPR Consultation, offering consultation and legal assistance. Copyright is a right that is available for creating an original literary or dramatic or musical or artistic work. Cinematographic films, including sound track and video films, and recordings on discs, tapes, perforated roll or other devices are covered by copyrights.
Copyright gives the creator of the work the right to reproduce the work, make copies, translate, adapt, sell or give on hire and communicate the work to the public. Any of these activities done without the consent of the author or his assignee is considered infringement of the copyright.
Our wide range of services in Copyright Registration from Searching to Registration and Renewal by IPR / Copyright Consultants.
Copyright

Search

Copyright

Registration

Copyright

Objection
Reply For

Copyright

Objection

Copyright

Rectification

Copyright

Opposition

Copyright

Renewal

Copyright

Withdrawal
Copyright

filing
Copyright Clearance Certificate
Copyright Protection and Enforcement
Copyright Infringement
Broadcast And Entertainment Law Advice
Packaging And Labeling Advice
Anti-Counterfeiting Measures

Negotiating And Drafting Licensing Arrangements.
When an individual is aiming to create a piece of art like a song, book, or painting, a copyright search is completed to seek out if the intellectual property they're producing is original. If a person's work duplicates an already existing tangible sort of expression, it's known as infringement, and therefore the offender could be legally chargeable for any damages the original creator suffers.
Copyright is one of the lawful rights granted to the inventors and creators of literary, song, theatrical, and producer of films and recordings. By obtaining it registered through Copyright Registration, it grants the owner of the work a right to sell, distribute or reproduce its publication. Copyright registration is governed below Copyright Act 1957[1] in India. By obtaining the copyright registered, one becomes the legal owner of his work and gets the exclusive right in respect of his artistic work like books, painting, music, website, software, novels, etc. Copyright secures the first work from being derived or put-upon by anyone.
During the method of copyright registration process, there is an opportunity that the copyright application may be met with objections by the registrar. An objection could rise for numerous reasons like if there are similarities found within the application and existence of comparable work. The copyright objection could rise anytime from 30 days of the filing of copyright application.
Reply for Copyright Objection
Copyright objection letter is a legal letter and therefore responding to it needs legal knowledge and drafting skills. there's no fixed format to draft a response to copyright objection letter. Thus, either an applicant will draft the response by itself if it possesses enough legal data or it can even hire a legal expert to assist reply to the copyright objection letter.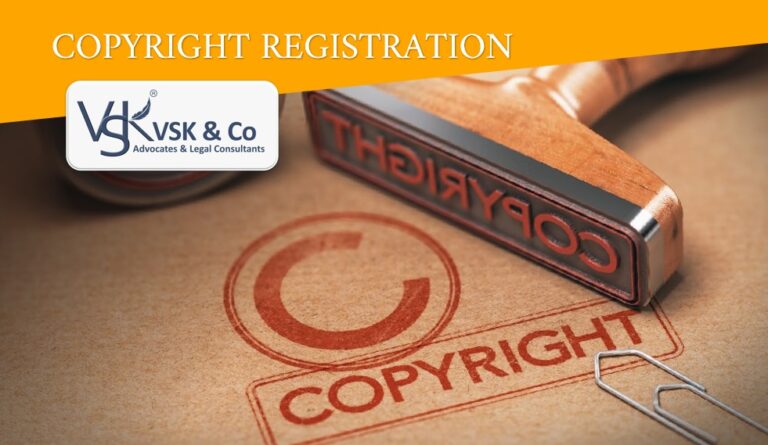 Can't find what you're looking for?
Do Submit Your Details and We Shall Get Back To You
What Does A Copyright Registration Consultant Do?
Copyright Registration attorney offers a wide range of services like copyright registration, consultancy, hearing cases against copyright infringement etc. We secure your Copyrights by acquiring legal authentication as a legal representative to handle the legal work related to copyright registration from filing an application till the approval.
Why A Copyright Objection Is Necessary?
It is an objection raised by the Registrar of the Copyright in cases where the applicant's copyright is identical to someone else's work already existing in the market.
How To Reply For A Copyright Objection?
It is necessary to submit a valid reply to the letter of copyright objection within 15-30 days of the letter being issued. When a legal reply is not submitted, the copyright registry can reject your application for copyright and change the application status as 'Rejected'.
How to get Copyright OR How Copyright Is Being Filed?
To get copyright, Copyright Application has to be signed by the applicant as well as an Advocate in whose favor a Vakalatnama or a POA has to be executed. For Further information you can consult our Copyright Consultant for your business entity.
What is Copyright Protection?
The resources help and secure your Copyright protection, licensing, access, lawful reuse, copyright exceptions and enforcement.
What Is Copyright Infringement?
Copyright infringement is the usage or production of copyright-protected material without the permission of the copyright holder. Whereas this exclusive use of a creative work for a set period of time, are being breached by a third party
Consult Copyright Lawyers For Copyright Search And Copyright Registration Handled By IPR Consultants, You Need To Fill All The Required Details Asked In Copyright Registration Form For Further Proceedings For Your Copyright Registration In India, Copyright Registration Process Includes Documents Submission, Verification Of Documents, Rectification And So On, According To Copyright Law You Are Not Supposed To Copy Other Objects In Form Of Music, Content And Other, If Such Activities Find Then You Are Going To Serve Copyright Infringement Notice And Your Account Will Be Functionally Freeze Until Unless The Opposition Person Backs The Copyright Infringement Notice Against You, Then You've To Answer Further, It Is Better To Avoid Copyright Infringement. Copyright Renewal Period In India Is 60 Years. When You Try Copyright Registration Online Most Of The Time You May Get Errors Like Server Down, Internet Is Not In Good Condition Or Documents Size Or Type Not Matching Or Some Other Type Of Errors You May Notice And Due To Frequent Submission You May Get Permanent Rejection Of Submitting Documents For Your ID, It Is Better To Avoid Such Interruptions And Make Error Free Submission. Consult IP Lawyers / IP Consultants To Best Result. If You Are Looking Copyright Lawyers Near Me Or Copyright Registration In Bangalore / Copyright Registration In Hyderabad Then Consult Our Intellectual Property Lawyers.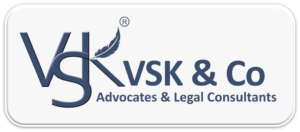 VSK & Co has been providing legal services since 2009. We are here with the aim to exceed our clients' expectation in everything we serve.
Copyright Ⓒ 2022 - All Rights Are Reserved By VSK & Co ADVOCATES & LEGAL CONSULTANTS