Sexual Harassment Lawyer / PoSH Consultant / PoSH Lawyer
Consult with PoSH Consultant to file Harassment case - Harassment at workplace, Harassment by colleagues, Harassment by Boss.
Sexual Harassment Lawyer - PoSH Consultant
Sexual harassment can occur to anyone at workplace at any point of time. Sexual harassment at workplace may not be a regular phenomenon but is definitely a distinct possibility. In India, sexual harassment at workplace is governed by an important act called the Sexual Harassment of Women at Workplace (Prevention, Prohibition and Redressal) Act, 2013 (commonly referred to as Prevention of Sexual Harassment Act or PoSH Act) and offers protection and legal remedies to victims. The act very clearly defines sexual harassment, its nature and redressal. The objective of the act is to make the workplace pleasant and safe.
As experts of PoSH Act, VSK & Co will stand with you to get justice if you are a victim of sexual harassment.
Legal Consultation For Redressal Of Sexual Harassment At Workplace
Documentation Of Complaint
Filing Of Appropriate Lawsuit
Legal Consultation for Redressal of Sexual Harassment at Workplace
Sexual harassment at the workplace is a scenario faced by many people everywhere the world. At a time once equality has transcended all boundaries of faith, nationality and gender, sexual harassment remains prevalent. it's negative effects on humanity as a whole. sexual harassment will be outlined as unwelcome sexual advances, requests for sexual favors, and different verbal or physical conduct of a sexual nature in regard to conditions of employment.
We are one of the best PoSH Compliance consultants on matters related to prevention of sexual harassment at the workplace in Bangalore and Hyderabad
Can't find what you're looking for?
Do Submit Your Details and We Shall Get Back To You
What Is POSH Act India?
The Sexual Harassment of Women at Workplace (Prevention, Prohibition and Redressal) Act, 2013 (also referred to as the "POSH Act").
What Does A POSH Consultant Do?
Posh Consultant or lawyer handles the issues related to sexual harassment in the workplace. Posh Lawyer will ensure the companies are following the gender equality in process, compliance and investigation of sexual harassment cases. Consult and feel like Harassment Lawyer near me for handling harassment legal matters.
Why Posh Policy Is Mandatory At Workplace Environment?
The Prevention of Sexual Harassment (PoSH) at Workplace Act of India mandates every organisation to characterize their sexual harassment policies in their offices for prevention and define the procedures and service rules for its employees.
What Are The Three Major Aspects Of Posh Act?
The POSH Act has taken from this accord, aspects of equality of women in the workplace, gender-specific violence, and unwanted sexually colored behaviour and conduct.
How Does The Posh Act Defines The Workplace?
As per the law 'The Workplace' includes any place visited by the employee as a workplace or any office premises, as long as it emerges out of or during the course of employment, including accommodation and transportation provided by the employer.
PoSH Act. Enacted In India In 2013, To Avoid Workplace Harassment Of Women, Workplace Harassment Lawyers / Posh Consultants Will Help To File Law Suit And Take Legal Action Against The Person Who Involved In Harassment Of Women. Consult Sexual Harassment Lawyer's Legal Consultation For Documentation Of Complaint, Filing Law Suit. Consult Sexual Harassment Lawyer In Bangalore And Hyderabad. You can find Harassment Lawyer near me and consult for all your Harassment related legal matters.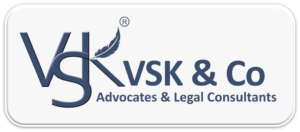 VSK & Co has been providing legal services since 2009. We are here with the aim to exceed our clients' expectation in everything we serve.
Copyright Ⓒ 2022 - All Rights Are Reserved By VSK & Co ADVOCATES & LEGAL CONSULTANTS