Civil Lawyers In Bangalore Hyderabad
Consult Best Civil Lawyers In Bangalore Hyderabad
Consult Our Civil Lawyers, Litigation Lawyer for All Civil Matters like Property, RERA Matters, Family, Litigation, Filing Suits and other aspects of Civil Matters.
Civil Lawyers / Civil Litigation Lawyer
Civil lawyers influence the law by referring to the link, people, and work closely with businesses, private clients, or government entities and resolve legal disputes and issues. 
A Civil Lawyer / Civil Litigation Lawyer understands all the non-criminal aspects of a legal dispute between two parties. Civil disputes commonly focus on individuals, personal relationships, and property disputes. A civil lawyer tries to resolve conflicts and disputes between two affected parties. They can seek redress for damages in the form of monetary compensation for their clients.
The civil lawyers are responsible for all tasks that revolve around the case, including:
Meeting involved parties and interviewing them to build a strong case
Meeting witnesses and taking statements
Setting up communication with the opposing party's lawyers
Setting up communication with the court
Filing motions, required documents and briefs
Negotiating settlements with the opposing party's lawyers
Arguing the case in the presence of a judge
Civil Lawyer / Litigation Lawyers
Civil Lawyers / Civil Litigation Lawyers have good experience in handling complex cases such as injunctions, declarations, partitions, recoveries, executions, ejectment, damages, and others.
Civil Lawyers / Civil Litigation Lawyers also handle company and shareholder disputes, contract disputes, trade, insurance, and shipping disputes, property disputes, defamation and libel, and banking and financial litigation. Civil litigations can be divided into several stages investigations, pleadings, research, discovery, pre-trial, trial, arguments, settlement, and appeal. Our Legal Consulting team has great litigation Skills and Practical knowledge, which is essential for litigation practices and includes good analytical and logical reasoning abilities such as:
Ability to synthesize complex legal and factual information.
Knowledge of substantive and procedural law.
Knowledge of legal research.
Civil Law covers a range matters associated with day-to-day life. The key motto of the Civil Law is to safeguard its civilians from any sort of breach, unjust and/or biases and to produce equal rights and opportunities for all. The scope of Civil Law is extremely extensive because it covers a number of the subsequent areas of Law any matter that affects the graceful functioning of the welfare of a private or society will be filed under The Civil Law in India.
Our wide range of services in Civil Matters by Civil Law Experts to get best solution.
Property Litigation
Filing Suit
Declaration Suit
Partition Suit
Civil Suits
Injunction Order
Permanent Injunction
Mandatory Injunction
Title Tracing
Debt Recovery
Motor Vehicle Cases
Specific Performance Suit
Change Of Name
Succession Certificate
Consumer Case
Cheque Bounce Case
Title Tracing in India: Title tracing is the process of investigating and establishing the chain of ownership of property. It involves searching public records, such as land records or property tax records, to determine who owns a piece of real estate. 
Property Litigation: Property litigation is the process of resolving disputes and disagreements regarding real property. The most common disputes are over ownership, boundaries, utilities and other matters related to the physical property. 
Filing Suit: A legal suit is also known as Civil Suit or Civil Action. A person who wants to file a civil suit must have proper knowledge about the law and court proceedings. There are different types of suits (Declaration Suit, Partition Suit, Civil Suits, Specific Performance Suit) are filed as per the type of requirement or case.
Injunction Orders: Injunction orders in India are governed by the Civil Procedure Code (CPC). Injunction is a court order which is used to stop someone from doing something. This may be a person or an organization. There is a difference between interlocutory, final injunction orders, Permanent Injunction and  Mandatory Injunction,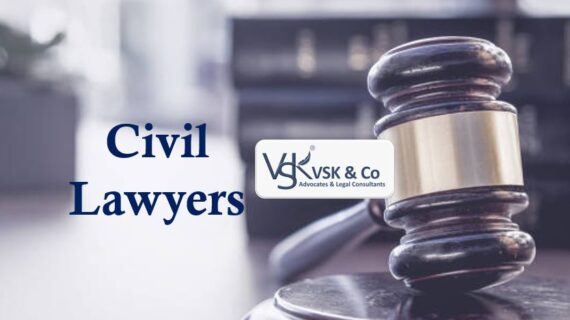 Debt Recovery: Debt recovery is the process of collecting money that is owed to a person or a business. The process usually involves contacting the debtor by phone or letter and asking for payment. If payment is not made, further legal action may be taken through the civil lawyer. And Civil Lawyer fees will be affordable for the Debt Recovery case
Motor Vehicle Cases: Motor Vehicles Act, 1988, Motor Vehicle Cases in India are a major form of litigation in India. Due to increase in motorization and the lack of proper infrastructure, high number of accidents takes place every year. The victims and their families often have to face lot many problems including medical expenses, loss of income and sometimes even death.
Change Of Name: Change of name is the process in which a person who has changed his/her name due to marriage, adoption etc. can get a new PAN card and other documents on his/her new name.
Succession Certificate: Succession Certificate is a record that gives power to the individual who gets it, to address the departed to gather obligations and protections because of him or payable in his name. Typically, a progression declaration is the critical without even a trace of a will, a progression authentication will be the essential report through which the main beneficiaries can have a special interest in the resources of a departed family member.
Consumer Case: Consumer Protection Act, 2019 is for protection of the interests of consumers, Where a customer might document a body of evidence against a merchant for the situation where the purchaser feels that he has been cheated or taken advantage of by the dealer.
Cheque Bounce Case:
As check bounce is a Cognizable offense under Section 138 of the Negotiable Instrument Act, 1881 and is liable with custody for a term which might be extended out to two years, or with fine which might reach out to two times how much the check, or with both.
Can't find what you're looking for?
Do Submit Your Details and We Shall Get Back To You
What Does A Civil Lawyer Do?
Civil Lawyer most commonly deals on cases involving: Divorce, Trusts, Wills, Contracts, Mortgages, Titles, Property litigation matters, Wills, Personal Injury, Cheque bounce cases, Consumer Protection, Debt Recovery and Workers compensation.
How A Civil Lawyer Will Help In Litigation Property?
Civil lawyers for Property disputes contend on complex property issues and assist clients in the negotiation and legal drafting of ownership for individual, commercial ,residential, industrial and agricultural property issues. Thus, they have the experience and expertise to provide clients practical legal advice apart from a complete legal representation, as per the client's need. Consult and feel like Civil Lawyers near me for handling litigation property.
What Are The Examples For Property Disputes?
Here are some typical examples of property disputes: Title and boundary disputes, Disputes over home mortgages, Foreclosures and evictions, Issues with zoning and land use, Issues with rent and security deposits, Insurance claims, Disputes over inheritance claims and etc.
What Areas Are Dealt By Civil Lawyers In RERA Matters?
Illegal possession, Settlement of ancestral property, Builder delays in ownership, Property disputes between families, Real estate disputes under RERA action. Our Civil Lawyers in bangalore and Civil Lawyers in hyderabad will file or defend a suit for partition, a dispute in the title, and due diligence documents of your property.
How To File A Consumer Case?
The Consumer Protection Act, 1986 was an Act amended to protect the interests of consumers in India to redress and adjudicate disputes. Procedure to file a complaint in the Consumer Court is: a) Intimation via Notice b) Get the Consumer Complaint Drafted c) Attach Relevant Documents d) Appropriate Forum e) Pay Requisite Court Fees f) Submit an AffidavitConsumer Courts have proven to be the best method to provide a remedy to Consumers and address their complaints. And Civil Lawyer fees will be affordable for the Consumer Case
How Do I File A Debt Recovery (DRT) Case?
It may be by sending notices, demand letters, through debt collectors, or take up the matter to court. At the same time, the consulting of Civil lawyer is a best method of debt collection.The time frame to complete the case is 180 days, if the application is made to the DRT under the SARFAESI Act, then the cases are needed to be disposed off within 60 days to 4 months.
How to file an FIR for a cheque bounce case?
If the person files a false cheque bounce case against you in the court, you can file a reply to the case through a Civil lawyer for cheque bounce case. As per Negotiable Instruments Act, legal notice must be sent within 30 days from the date of cheque bounce.
Generally Civil Matters Are Handled By Civil Lawyers, Property Litigation OR RERA Matters Are So Complicated, They Cannot Be Fixed Until The Lawyer Hold Good Experience In These Matters. Our Expertized Civil Lawyers In Bangalore And Civil Lawyers In Hyderabad Are Capable Of Filing Civil Suits Like Declaration Suit, Partition Suit, Specific Performance Suit, Injunction Order, Permanent Injunction, Mandatory Injunction, Title Tracing. Consult Lawyer For Debt Recovery, Motor Vehicle Cases, Change Of Name in Aadhar or other government ID proofs, Succession Certificate for Property, Filing Consumer Case for cheating through product or service, You Can Find Best Lawyer For Cheque Bounce Case To Reply And Handle, Consult and feel like Civil Lawyers near me for handling your civil legal matters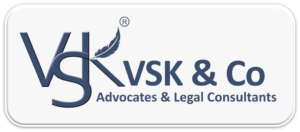 VSK & Co has been providing legal services since 2009. We are here with the aim to exceed our clients' expectation in everything we serve.
Copyright Ⓒ 2022 - All Rights Are Reserved By VSK & Co ADVOCATES & LEGAL CONSULTANTS